Where are You?
1525 Mc Pherson Ave. Council Bluffs, IA
What Time Do You Start?
 Sunday: bible class at 9am and service at 10am
Wednesday: bible class at 7pm
What should I Expect?
Expect to be greeted with love and treated like family.
We sing acapella letting our voices worship lift Him up in praise, we take communion every week for the reminder of the commitment and proclamation we made in baptism, and we dive into the word letting it become living and working in our daily lives through out the week.
What Do You Believe?
We Believe there is only one God who is the  creator all things, who sent his only son as a living sacrifice to die for our sins on the cross, and be resurrected, and that he will return. 
Do You Have Child Care?
We have Sunday school Class from new born to high school and childcare in our nursery during service.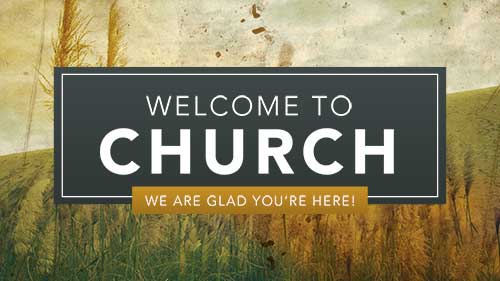 At McPherson Ave.Church of Christ, we are always excited to welcome new visitors. We hope you will join us, and we want to make your visit as comfortable as possible. Here's what you can expect when you come to either our 9:00 a.m. Bible class or 10:00 a.m. worship service.
Our church is located at 1525 McPherson Avenue, Council Bluffs, IA.  We have a large parking lot, located just out front. If you have mobility restrictions or young children to carry, please feel free to use our drop-off drive or park in one of the spots closest to the door. We like to keep them free for visitors and people who need assistance.
Please don't worry about what you'll wear to church, for we truly believe people should come to God as they are. You don't need to dress up to get his approval-that comes through Jesus' sacrifice. Once you walk in the doors, you'll see that the congregation has all types of people in all kinds of dress. While a few men in the congregation wear ties, others like to remind them that Jesus never wore a tie.  Casual dress is as welcome as suits, and you'll see both.
When you walk in, you will be welcomed by with a smile and a bulletin, by one of our greeters.  They can help you find the nursery and Sunday school rooms for all ages. They can also point you to the restrooms, the fellowship area, or even where you can get a hot cup of coffee, if you would like one. If you have any questions about the service itself, the greeters can provide helpful answers.
Be sure to stay a few moments after the service and let us get to know you better. You'll have a chance to meet our minister Brian, and many other members of the congregation. We would also love to the opprotunity to get to know you, so you are a familiar face the next time you visit.